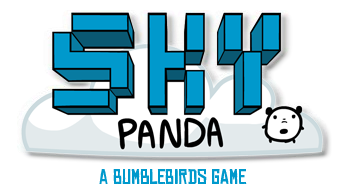 Sky Panda
Loading SWF for the first time...
Sky Panda
---
You sneaked out for some "me time" and got carried away drinking Bambooze, now look at the time! Whoops!
You need to rush home before your family find ou.. I mean, before your family get sick with worry! Yes.
Unfortunately, no good hideout is easy to get to - or back from. This isn't going to be easy.
Controls
Move: Arrow Keys/WASD
Jump/Confirm Selection: S/Z/X/Space
The mouse can also be used to navigate menus.
Pause: P/Esc
---
Thanks for playing! Any donations are seriously appreciated, we worked really hard on this game - hope you like it!
Download
Click download now to get access to the following files: